Saturday the Flood Rescue Trained members headed out on the water for some continuaton training, to ensure their skills are being maintained. Joined by three Canning/South Perth members, we headed for Pullman Park, Upper Swan. We have never used this area for training before, but the instructors believed it was a different area to get us out of our comfort zone.
Engaging 4wd the training commenced with a steep decline down to a muddy area. We refreshed our memories with terminology before mixing our General Rescue and Flood Rescue techniques to launch the boats (below photo)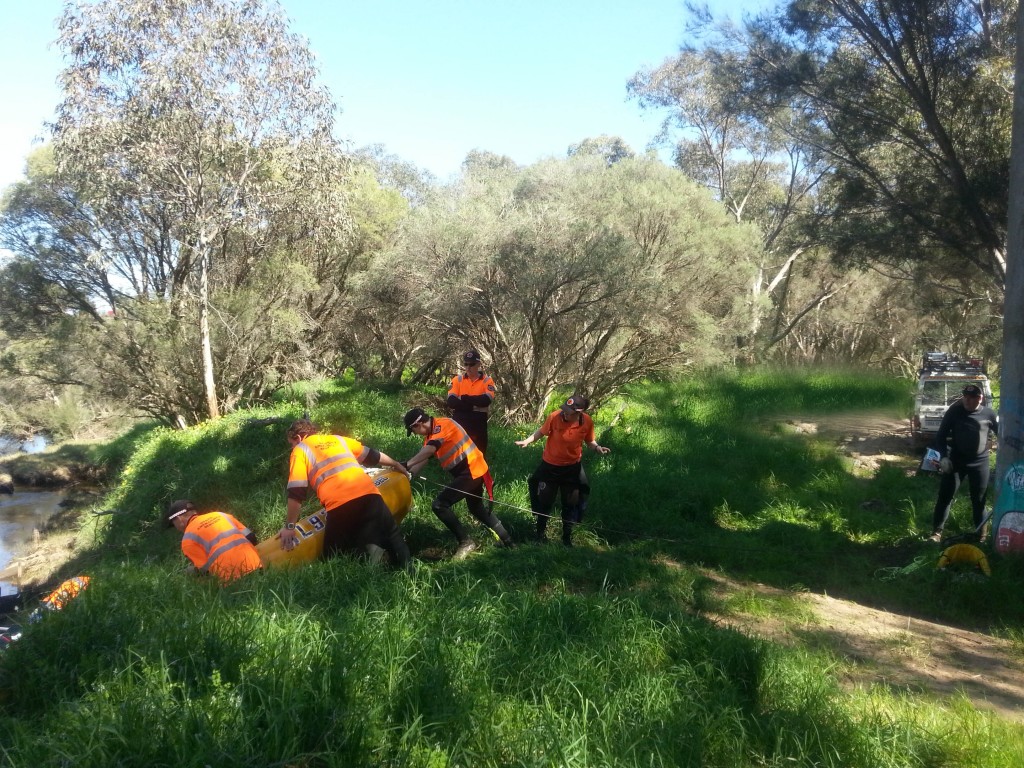 With the boats launched, we set off for some practice manoeuvring in moving water in our smaller boats.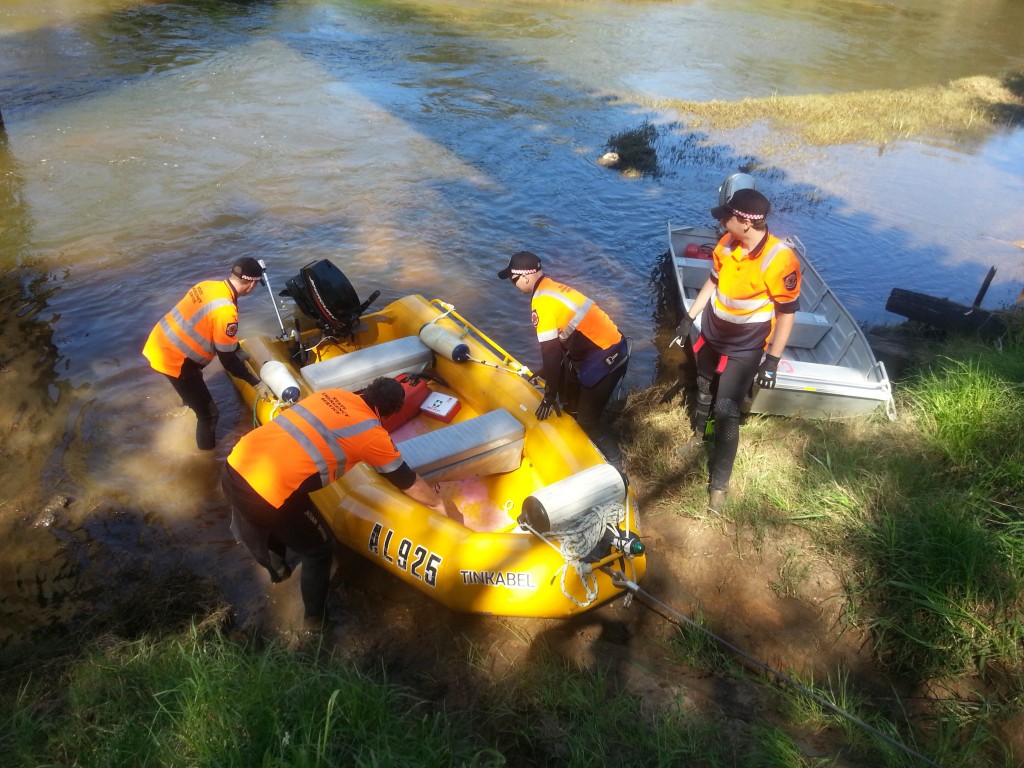 Practiced our Pinning drills – although we had to think outside the box here. Here are the goys contemplating their options. (below)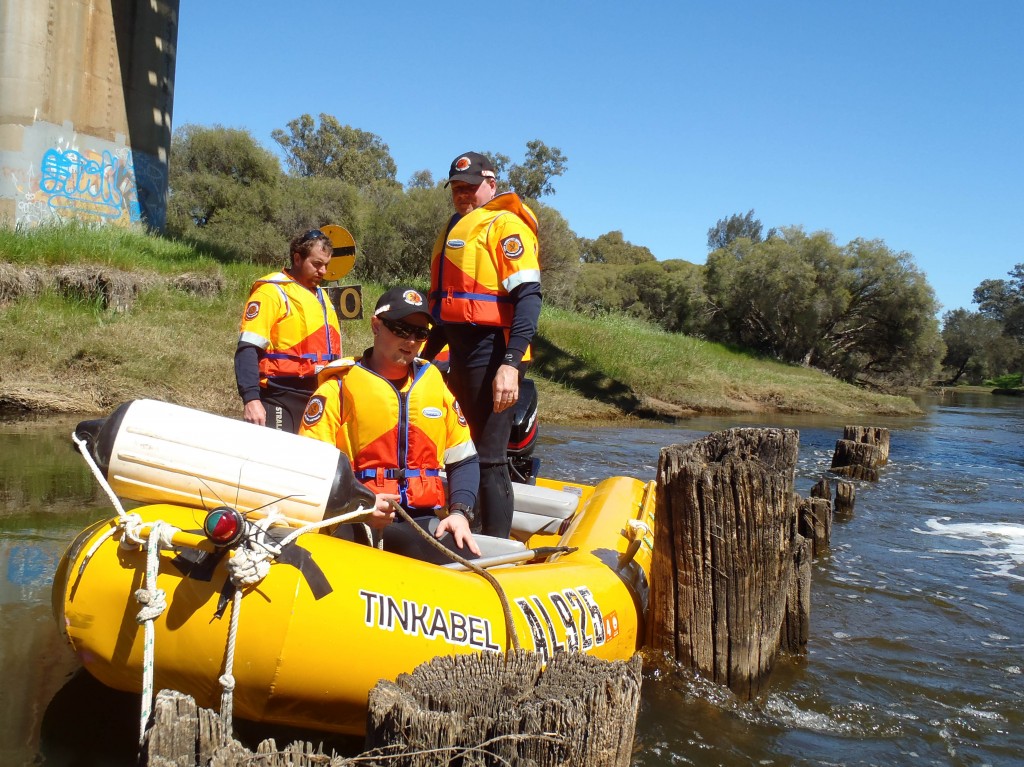 We got to play in Cannings Boat aswell, and have a bit of fun in the beautiful sun.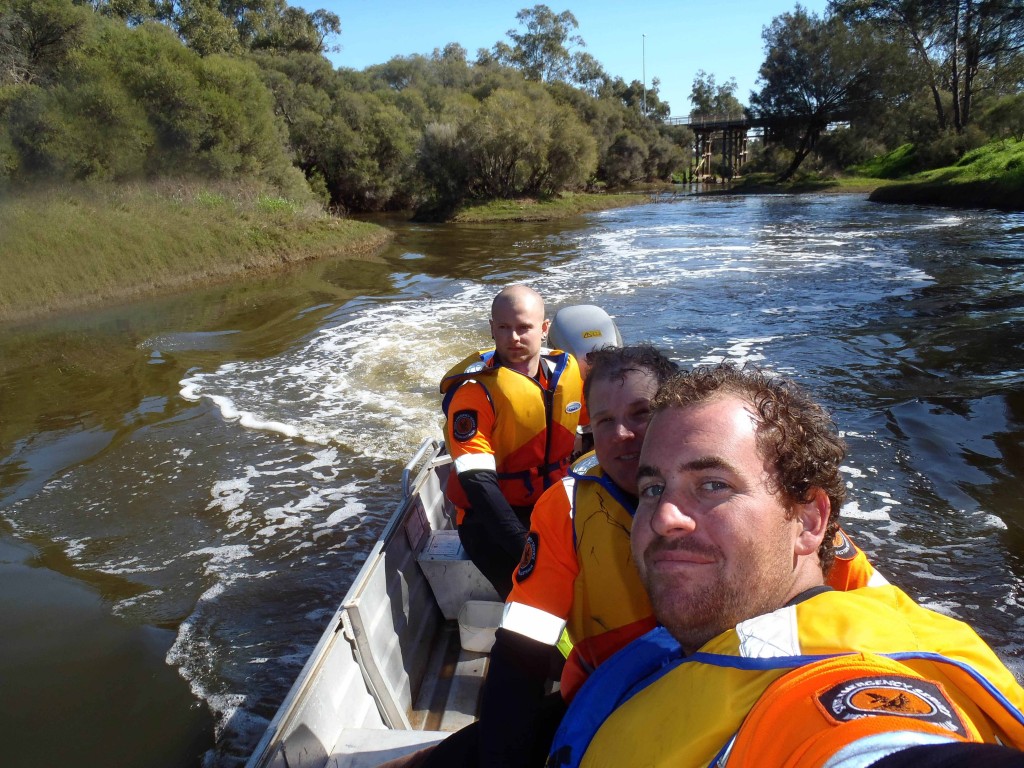 Overall it was a good day 🙂